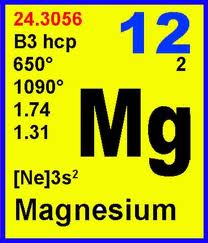 Would you like to sleep better, increase your resistance to stress, improve your hormonal levels and manage your blood pressure without drugs? Magnesium supplementation may be your answer.
In this article, we'll go into the benefits of supplementing your diet with magnesium. We'll go over literature and research to scientifically back up why magnesium supplementation is warranted for the majority of people.
Importance of Magnesium
There are hundreds of nutritional supplements in your local vitamin shop so why single out the importance of magnesium?
Let's take a look…
Magnesium is one of the seven major minerals essential in daily quantities to our body. More than half of the magnesium in your body is in your bones and about 1% is in your blood. The rest resides in your cells being used for all types of beneficial purposes including hundreds of enzyme reactions, protein synthesis, blood sugar regulation, muscle contraction and blood pressure regulation to name a few.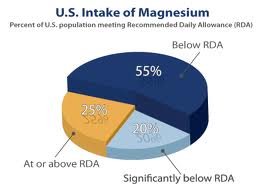 Not only is magnesium important, but 75% of the U.S. population don't even get the Recommended Daily Allowance which many magnesium experts believe is too low for optimal health especially under conditions of stress.
5 Big Benefits of Magnesium:
1. May Prolong Your Life
In an abstract in Journal of Clinical Interventions in Aging, researchers suggest an innovative way of looking into how magnesium may prolong life by studying astronauts. In space, humans experience an accelerated aging process that is over ten times what we experience on Earth. Large studies of astronauts have shown that space flight decreases magnesium levels and increases stress hormone levels.
They also go on to state how magnesium may help with reducing aging because of the importance of magnesium to telomerase. Telomeres are the proteins that cap the end of our chromosomes. Shortened telomeres are associated with aging. Telomerase is an enzyme that protects telomeres from shortening and magnesium is crucial for telomerase to work. Scientists in the paper state:
"The aging process is associated with progressive shortening of telomeres, repetitive DNA sequences, and proteins that cap and protect the ends of chromosomes. Telomerase can elongate pre-existing telomeres to maintain length and chromosome stability. Low telomerase triggers increased catecholamines while the sensitivity of telomere synthesis to Mg ions is primarily seen for the longer elongation products. Mg stabilizes DNA and promotes DNA replication and transcription, whereas low Mg might accelerate cellular senescence by reducing DNA stability, protein synthesis, and function of mitochondria. Telomerase, in binding to short DNAs, is Mg dependent."
Read the paper here.
2. Boost Your Brain Power
Researchers at MIT found that supplementing with magnesium, they were able to increase the plasticity of synapses of brain cells, the connection between brain cells, and boosted the synapse density in the hippocampus, which is a part of the brain crucial for memory and learning. One of the scientists reported:
"Half the population of the industrialized countries has a magnesium deficit, which increases with aging. If normal or even higher levels of magnesium can be maintained, we may be able to significantly slow age-related loss of cognitive function and perhaps prevent or treat diseases that affect cognitive function."
Read the study here.
3. Increase Your Strength Gains From Exercise
Magnesium supports protein synthesis in our bodies through its effects on enzyme function. Researchers in from the Exercise and Sport Science Laboratory at Western Washington University found that the study group that supplemented with magnesium during strength training increased their strength significantly more than the control group that worked out without magnesium.
Read the study here.
4. Reduce Muscle Cramps And Twitches, Decrease Inflammation, Improve Heart and Digestive Health
Scientists from George Washington University investigated the effects of magnesium deficiency and found that higher levels of whole-body inflammation. The study states:
"Hypomagnesemia continues to cause difficult clinical problems, such as significant cardiac arrhythmias where intravenous magnesium therapy can be lifesaving. Nutritional deficiency of magnesium may present with some subtle symptoms such as leg cramps and occasional palpitation."
Another study at the University of Hertfordshire, UK found that supplementing with magnesium reduced blood pressure by clinically significant extent.
Read the George Washington University study here. Read the UK study here.
5. Boost Testosterone and DHEA Levels
Testosterone and DHEA are powerful hormones that are important for optimal health and body composition. Magnesium supplementation has been show to improve both naturally as magnesium is a mineral required by your body daily.
While raising testosterone levels may not get your interest if you're a woman, having optimal levels of DHEA is important for both women and men. Researchers in one study found that using a magnesium supplement increased DHEA levels in the normal physiological range for men and women. The study states the importance of DHEA levels for immune system function:
"As discussed supra, Loria et al. demonstrated a strong correlation between enhanced immune response and serum DHEA levels. Loria et al. stated that increased serum DHEA levels could provide a very high amount of protection against many pathogenic viral, bacterial, and fungal infections, including opportunistic infections."
In a study of sedentary men and male tae-kwon do athletes found that the athletes who took the magnesium had higher testosterone levels than the athletes who didn't. Also, both athlete groups had higher levels of testosterone than the sedentary men. This suggests that magnesium raises testosterone levels when combined with exercise. Read the study here.
Magnesium Supplementation
The type of magnesium supplement you use is important as some are poorly absorbed (i.e. magnesium oxide) and some have potential side effects (i.e. magnesium glutamate and aspartate). Instead, go for magnesium taurate, magnesium glycinate, magnesium citrate, magnesium malate, and magnesium orotate.
How Much Magnesium?
The amount suggested varies with who you ask. Here is the Recommended Dietary Allowances for magnesium for children and adults:
Age
(years)
Males
(mg/day)
Females
(mg/day)
Pregnancy
(mg/day)
Lactation
(mg/day)
1–3
80
80
N/A
N/A
4–8
130
130
N/A
N/A
9–13
240
240
N/A
N/A
14–18
410
360
400
360
19–30
400
310
350
310
31+
420
320
360
320
Many experts think that the RDA is on the low side and not adequate for optimal health. I personally follow 3.0-4.5mg/lb per day recommended by Dr. Dean. Stress, from either emotional or physical sources, increases your body's need for magnesium so if you're exercising hard or under a lot of stress in your life (or both) I would lean toward the upper levels recommended by Dr. Dean.
Tests For Magnesium Levels
One great thing about magnesium levels is that they're doesn't need to be a guess as to whether we need it or not. Just test your levels!
Unfortunately, one of the most common tests to determine magnesium levels is the Total Serum Magnesium Test, which tests your blood for magnesium content. It sounds comprehensive enough but it does a poor job of determining your magnesium levels because, as stated before, only 1% of the magnesium in your body resides in your blood.
Instead, opt for the Red and White Blood Cell Magnesium test. In her book, The Magnesium Miracle, Carolyn Dean, M.D. says this test is much more accurate than the serum test.
Contraindications
Almost everyone should be using magnesium as a supplement. However, there are some conditions that magnesium supplementation can cause problems. In her book The Magnesium Miracle, Dr. Dean lists four:
Kidney failure
Myasthenia gravis
Excessively slow heart rate
Bowel obstruction
Ted's Takeaway
Having all the science that backs up the benefits of magnesium supplementation is great but I don't need it. I've personally felt the effects of magnesium supplementation. I sleep better, I have significantly less joint and muscle pain from my sport injuries, I'm more relaxed, and I've dropped my blood pressure into the normal range where my physician was trying to talk me into using medication my last doctor visit. Many of my clients have similar stories after I get them on magnesium.
Now, you may not notice an immediate effect when you use magnesium especially if you don't have chronic problems like muscle or joint aches. So should you still supplement? Yes, of course! Why? There's enough research on magnesium to warrant magnesium supplementation as a way to decrease stress, improve your testosterone and DHEA levels, recover faster from exercise, to reduce muscle and joint inflammation and to possibly prolong your life. It is a mineral that is necessary for vitality.
Always check with your doctor first, but as long as you don't have one of the conditions above, you can start supplementing with magnesium right away so you can start receiving the benefits. Make sure you have your levels checked eventually. Depending on your test results, you may need to supplement with more or less magnesium.
Are you confused about what supplements you should be taking or what type of nutritional plan you should be following? Then contact me here and we can get you started on a Personalized Nutrition Plan. Includes a sample seven day eating plan and one month of consulting. Nutrition guidelines, hormone optimization advice, and and supplement recommendations are included.