Today's episode is about my coaching client Tim. Tim is a 57-year-old man from the U.K. who used to be very active until he had kids and a busy career as an electronics engineer. After signing up for Legendary Lean Tim lost over 29lbs. But he lost more than just belly fat. Listen to this episode to hear Tim's inspiring story and learn how you can change your health, body, and life too.
Today I'd like to introduce you to one of our awesome coaching clients who dropped fat, said goodbye to his aches and pains and is way to their best shape in his 50s.
I need to tell you about Tim.
Tim is a Legendary Lean member. He's like a lot of my listeners: smart, knowledgeable, ambitious, and a high-achiever. But Tim got into a situation with his weight and health that wasn't good.
Let's start from the beginning…
Tim is a 57-year-old man from the U.K. who used to be very active until he had kids and a busy career as an electronics engineer.
Sound familiar?
In fact, he was 232lbs (105 kg) at 40% body fat when he first started coaching with me.
That's in the obese range and it was putting him at high risk for a number of diseases like heart disease, cancer, and diabetes.
Like a lot of people who sign up for my coaching programs, Tim didn't even eat a lot of junk or fast food. Yet the weight still crept up over the years.
After having kids, he started gaining weight and becoming increasingly more sedentary. It didn't help that his job as an engineer had him driving from site to site.
He tried a few things in the past but nothing really got him the consistent results he was looking for. He even tried intermittent fasting and the 5:2 diet. But he just wasn't able to lose the fat and keep it off.
Luckily, he found my found Legendary Life when searching for podcasts to listen to during his work trips.
When I interviewed Tim, I asked him about the moment that he decided to make a change in his health.
He told me the story of how his wife and kids had been gently suggesting that he should do something about his weight pain and declining health. But the moment to commit came when he was sitting at a party during the holidays when everyone around him was drinking and eating.
All of a sudden he felt uncomfortable and had to walk into another room to be by himself. In that moment, he knew he had to take action. He knew he couldn't put off his health any longer.
He had been listening to the podcast for a while and heard about me Legendary Lean Body Transformation Program. Although he had been listening for a while and liked what I had to say, he was skeptical about whether it would work for him or not.
But then he decided, "What do I have to lose? You offer a 30-day money back guarantee. So I just did it."
When Tim signed up, he said he big goal was to get into shape for his son's graduation. He wanted his son to be proud of him. And he also wanted to feel confident about himself when he showed up for the graduation.
I liked what Tim said about the progress he expected to make in the program.
He said,"I don't need to look like Rambo but I do want to look in shape and not be obese."
Although Tim was unsure of what to expect in the program, he lost 5lbs in the very first week. In his interview, he said that initial success was the moment he knew he was "all in" to complete my 90-day program.
It made me smile to hear him say that because I promote Legendary a lot and mention that our members lose 4-6lbs in the first week on average.
But I always think that no one believes me because of all the nutrition hucksters and weight loss charlatans out there.
I get it. It's hard to know whom to believe on the Internet. Tim didn't know if he could trust me either.
Despite all that, Tim lost over 14lbs of fat, built lean muscle, and transformed his body.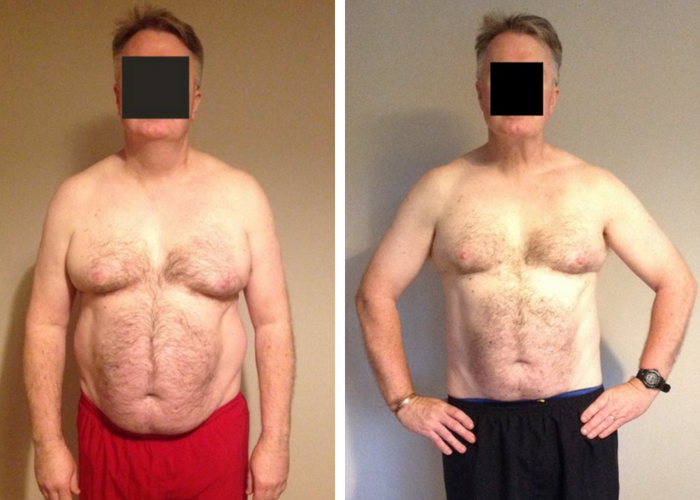 He was so impressed with his results that he decided to renew his subscription for another 90 days. Since then, he's lost a total of 29lbs and even look more muscular and lean.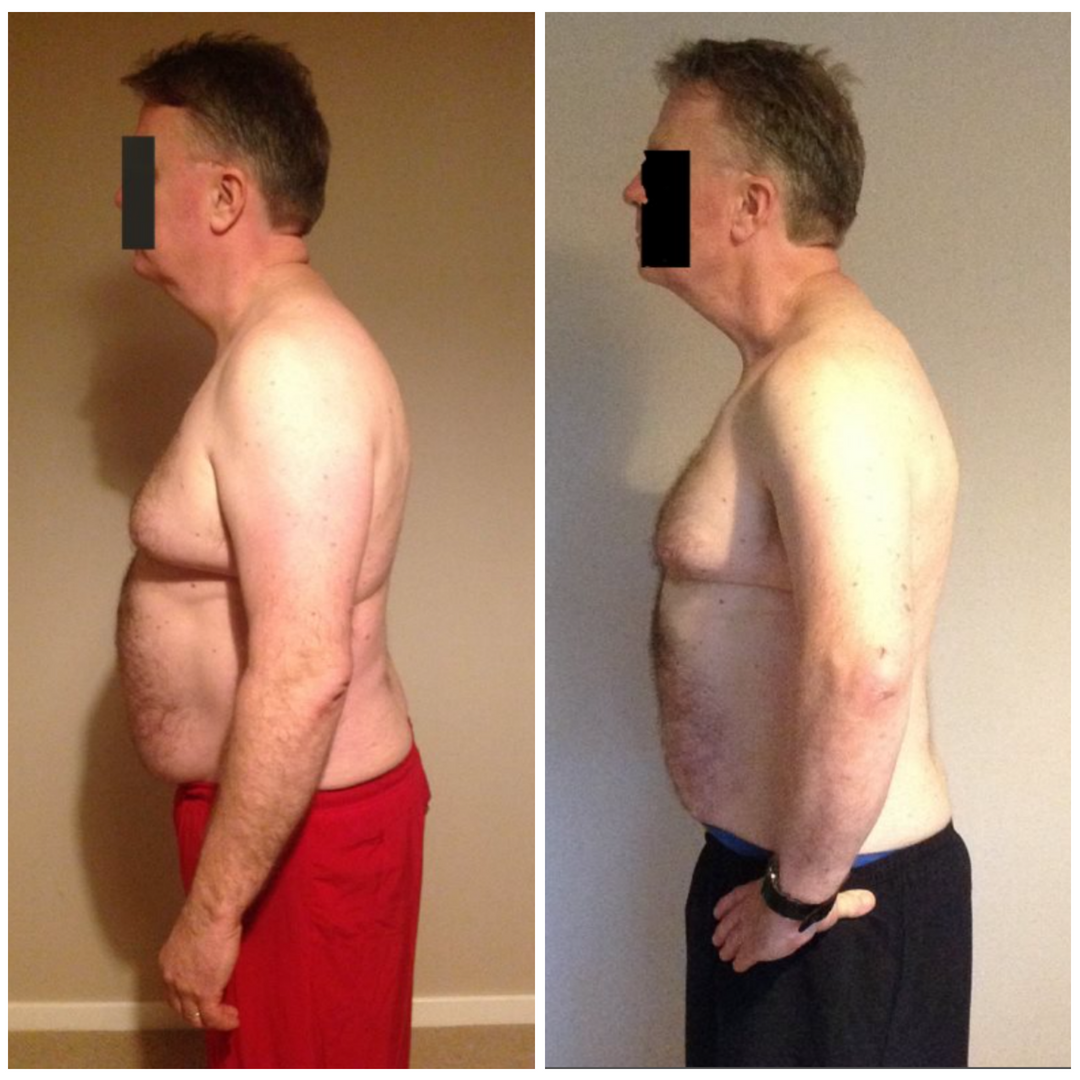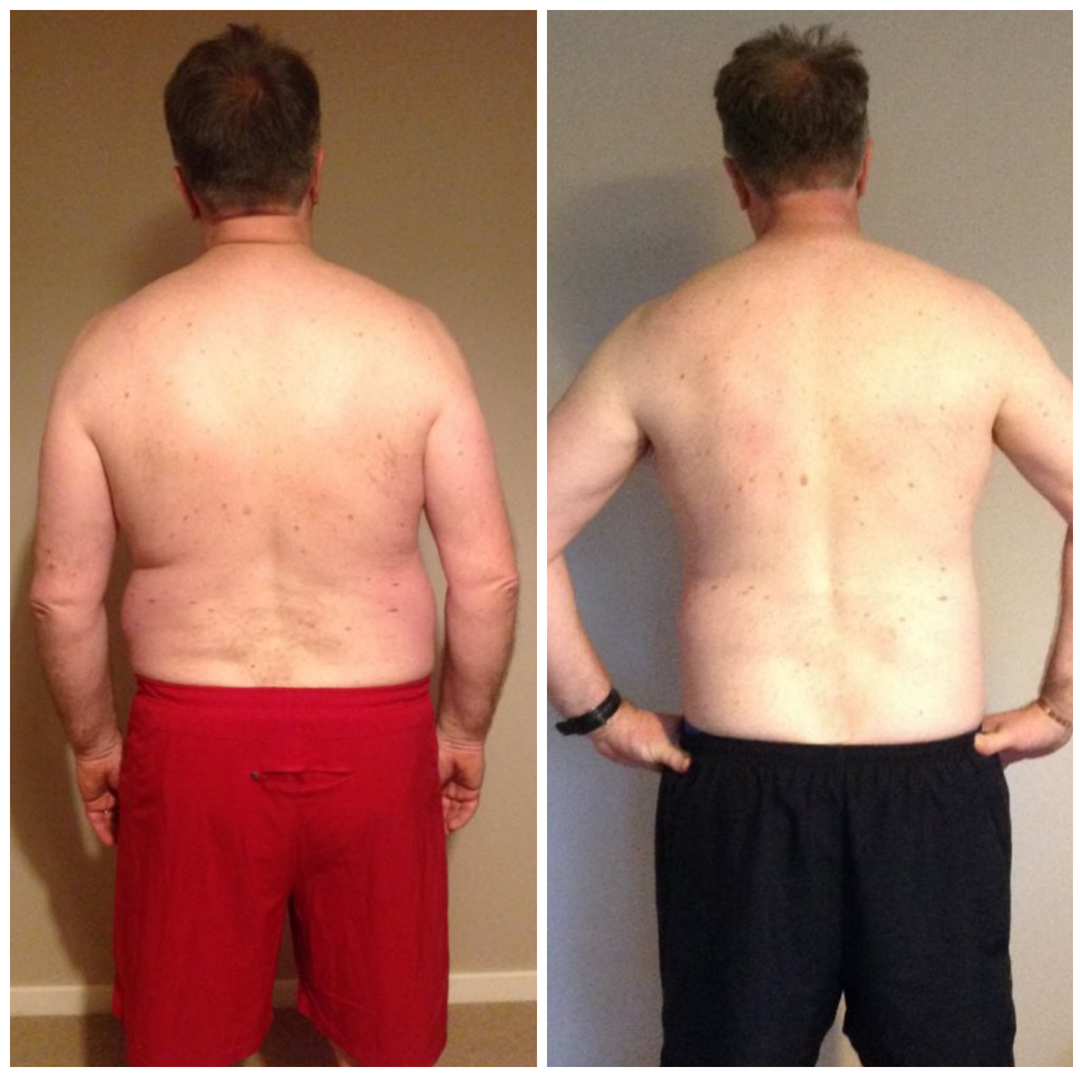 The best part is that not only did he think he wouldn't get good results in my program, he didn't even think his results were possible at his age.
You see…
Tim lost more than just fat. His aches and pains that have been nagging him for years have been disappearing. And now that he's busted his limiting belief about getting in shape at 57, he's looking at other areas of his life and wondering what else he's capable of.
One of Tim's favorite things that have happened to him after joining the program is that friends of his don't recognize him anymore. And when they realize it's him, they want to know what he's been doing.
He said that always brings a smile to his face.
He still has ways to go before he's going to achieve his ideal body, but he is proud of his accomplishment and feel more confident to go to his son's graduation now.
Click here to start Legendary Lean Program today with $0 down.

Want help becoming the healthiest, fittest, strongest version of yourself 3X faster?
Maybe it's been a while since you've been in shape, or felt energized throughout your entire day, or felt capable and confident enough to do what you truly want.
If you're ready to have the body you deserve and get in control of your health and fitness once and for all, you should watch our new FREE Masterclass: Fit Over 40: How To Lose Fat, Build Strength, And Live A Healthier Life In Your 40s & 50s!
In this brand new masterclass you will learn everything you need to create a leaner, stronger, and healthier body even if you're injured, unmotivated, or super busy.