MEET TED RYCE
Leading personal trainer, peak performance health coach and podcaster Ted Ryce has overcome a tremendous amount in his quest to live a legendary life.
Ryce has worked with Fortune 500 CEOs, busy professionals, and celebrities, including Richard Branson, Ricky Martin, and Robert Downey Jr.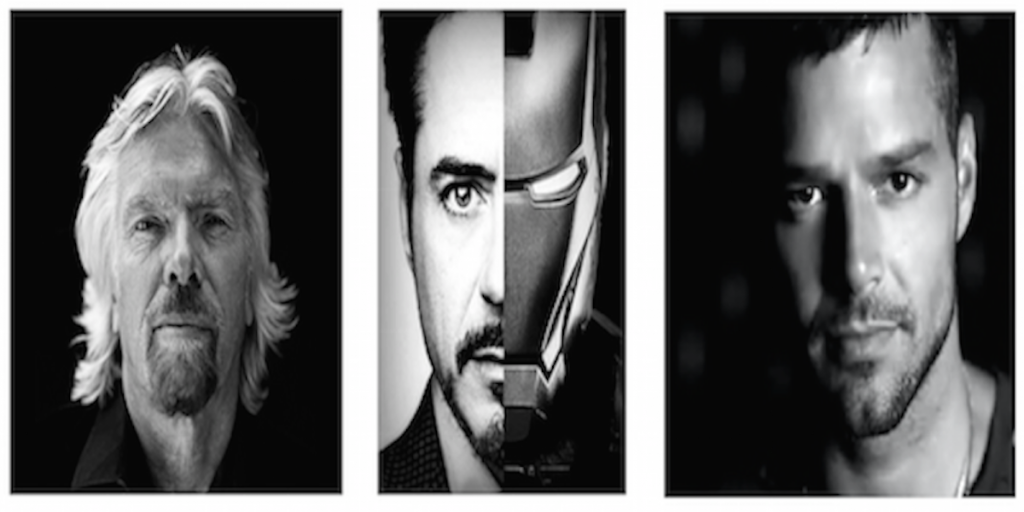 He helps his clients develop and stick with high-performance habits that help them manage stress and adversity and lead more successful lives.
His philosophy is that being a high-performance person, one who chases and achieves their biggest goals, isn't a luxury, it's a necessity to survive and thrive in the modern world.
His path to becoming a high-performance person was beset by tragedy he needed to overcome.
THE EXTRAORDINARY CIRCUMSTANCES TED LIVED THROUGH   
In 1991, when I was 14 years old my mother died in a car accident.
In 1995, when I was 19 years old and starting to recovery from my mom's death, my 9-year-old brother was kidnapped, raped and murdered.
In 2009, my step-mother died from a heart attack, from a broken heart.
In 2012, my 35-year-old sister committed suicide. The truth is she never recovered from my brother's loss.
 MEET TED'S FAMILY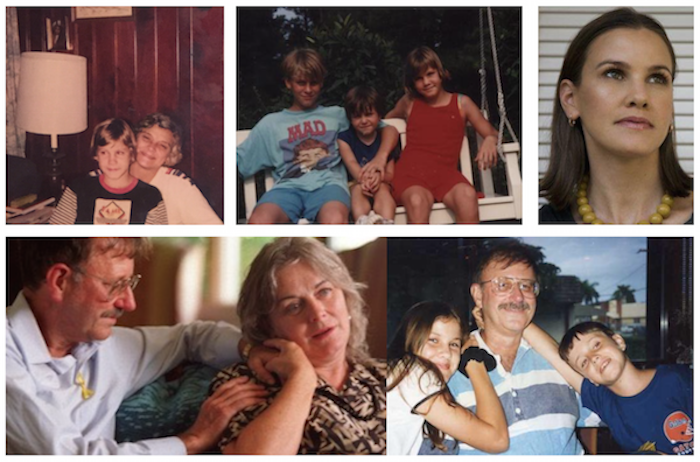 After all that, Ryce didn't think he could take it anymore.
"I was devastated," he says. "I was physically, emotionally, spiritually and financially broken."
STARTING OVER AGAIN AND REBUILDING LIFE
At his lowest point, he realized that the choices he was making in his life were only adding to his pain. He resolved to change and to start fresh, to choose the pain he might face on the road to success as opposed to the pain of being haunted by regret. He devoured self-help books, workshops, and any other educational material that he thought would help him change his mindset.
He decided to use his lifelong love of health and fitness, which had helped him through his most difficult moments, to help others, and so became a personal trainer and wellness coach. And he decided that he would dedicate his re-started life to the memory of the family members he'd lost—to live the Legendary Life that his mother, brother, and sister were unable to live.
WHY LEGENDARY LIFE PODCAST? 
He defined a Legendary Life as one filled with possibilities and opportunities, and one where no goal is left unpursued. His commitment to building such a life, and to help others do the same, led him to start the Legendary Life Podcast. On the top-ranked podcast, which has more than 5 million downloads and has listeners from over 140 countries, he talks with leaders, entrepreneurs, authors, experts and others who have wisdom and practical advice to share with his audience.
Legendary Life is a fun, entertaining and informative show about health and fitness for busy people in their 40s, 50s, and 60s. Ted breaks complex health and fitness issues and makes them easy to understand and overcome. Also, he interviews thought leaders on how to transform your health, body, and live a legendary life with cutting-edge science and common sense wisdom.
The podcast aims to teach listeners that successful people follow health and fitness routines to achieve maximum performance at work and in life. And that they can do the same and live a Legendary Life.
In addition to the podcast, Ryce blogs regularly, covering topics such as habits that will increase productivity and how to optimize your health for bigger success. He regularly contributes to large publications, writing about productivity, performance, healthy living, the mindset of highly successful people, weight loss, muscle building, sleep, and other topics.
INSPIRING OTHERS BY SPEAKING
He also is a motivational and peak performance speaker who shares his story with audiences around the world. He speaks regularly to corporate audiences about ways individuals can reach their peak performance. His talks help executives, entrepreneurs and busy professionals learn how to fit exercise into their busy schedule, develop a healthy lifestyle, and achieve success at work and in all other areas of their lives.
CORPORATE WELLNESS TO RECHARGE YOUR EMPLOYEES
Ryce also designs wellness programs for corporations, tailoring each training to the needs of the company and helping executives motivate and empower workers. His sessions focus on strategies that help employees make sustainable changes to their behavior by developing better daily habits in all aspects of their lives. The philosophy behind the program is that when business owners take care of their employees, the employees take care of the business.
PERSONAL TRAINING ONLINE COACHING
In his work as a personal trainer, Ryce draws on his own experience of going from a skinny 150-lb. fast-food lover to a muscular, healthy 200 lbs. He works with clients, most of whom are 40 or older, to help improve their posture, strengthen their core, reduce aches and pains, and burn body fat. He specializes in teaching ways to prevent injuries and offers mobility training to promote longevity. Many of his clients are middle-aged executives who want a trainer to help them stay in shape and keep their energy levels high and stress levels low. He also counsels his clients on the proper use of supplements and offers nutritional advice.
He believes in using science and scientifically proven methods to achieve the best fitness results, and regularly attends seminars on advanced techniques and the latest developments in fitness. His background allows him to precisely tailor fitness and nutrition regimens for each client, ensuring fast, safe results.
TED'S MISSION
Ryce's goal in all of his efforts has been to help other people lead better, more fulfilling lives—legendary lives. Through the podcast, his coaching and his other projects, he has reached hundreds of thousands of people and helped them achieve their goals.
MEET GISELE OLIVEIRA
Gisele Oliveira is a marketing coach and writer who was born and raised in Brazil. She moved to the United States in 2010 after falling in love with the country during a vacation.
HER JOURNEY
After spending a lot of time thinking and researching, she and her husband, Ted Ryce, decided to start their own online business, so they would be able to do what they loved and end each workday feeling fulfilled and knowing that they'd helped people.
They started Legendary Life Media and launched the Legendary Life Podcast, which is a podcast for people who want to move beyond their past, stop the excuses and create the life they want.
She is the content creator and marketing coordinator for Legendary Life Media, including creating the content for the podcast. Since launching the podcast has been downloaded more than a million times and has garnered hundreds of reviews on iTunes.
PASSION FOR HELPING OTHERS
She has a life-long passion for helping others and for showing them how to succeed. She is obsessed with personal growth books, podcasts, and courses, along with anything else that can help her get rid of old, outdated beliefs and condition her mindset for success. She also catalogs what she learns from those sources so that she can use the information to help others succeed, as well.
Her experiences coaching and assisting others helped drive her to make the decision to move to the United States.
"I feel that my life in Brazil was preparing me for what I have to do in the US, which is follow my passion of helping others," she said.
Starting Legendary Life Media in 2014 was the fulfillment of a long-time dream of hers, starting an online business. She has used that experience, along with her 10+ years as a marketing professional, to help other business owners grow their brands and stand out in a crowded market.
MARKETING THAT BRINGS RESULTS
She coaches small and medium-sized businesses on marketing and helps professionals start online businesses that generate more leads without spending more money. She also writes personal development articles and is a contributor to the Good Men Project.