Special Announcement About An Exclusive Private Coaching Opportunity …
Can HEALTH COACHING Really Transform Your Body, And Performance In Work & Life In 2018?
Dear Friend,
If you're a REAL business owner, entrepreneur, and busy professional…
Specifically, someone who's actually WORKING to grow your business, increase your energy, and have more free time to enjoy with your family…
Then this may be the best coaching service that you ever offered.
The reason why is because I'm going to show you my health and performance breakthrough discovery after working with CEO's of multimillion dollar companies and celebrities...and I'm going to show you how to apply it to your life to increase your energy levels, get more focus, and manage stress better. PLUS, experience a leaner, stronger and healthier body.
Why?
Because, I believe that health and fitness form the foundation of success.
Does That Sound Like Something You Want?
If it is, I can help you. BUT THERE'S MORE TO THE STORY.
Getting amazing results and actually pulling this off is – like most things – harder than it looks . And totally transforming your health takes time, effort, and energy.
In order for me to really help you, I need to work with you at least for 3 months.
If you're interested in working together…
Here's What I Got:
I'm offering a coaching program with meetings that are limited to just FIVE people.
Yes. FIVE.
Our entire focus is on finding your number ONE health STRUGGLE, fixing it and make sure you don't fall back again.
Once that's done, we find your number ONE fitness STRUGGLE and fix that . And finally we will find your number ONE stress STRUGGLE and fix that.
We'll accomplish this by meeting three times over the next 3 months – and by talking on the phone one-on-one when necessary. (Nothing fancy. I just give you my cell. Simple is best.)
If accepted, I can absolutely guarantee you'll be thrilled because I've done this before with CEO's of multi-million dollar companies and celebrities – repeatedly – and it works.
This program is by invitation only and I'll give you a link to schedule a call at the end of this form.
But …
Before You Apply, Let Me Be Brutally Honest:

This is expensive. (Not ridiculously so …there are certainly more expensive programs out there …but it isn't cheap.)
Plus, you'll be required to implement what you learn …fast …and share your results. (To be read "you gotta do the work".)
What else? Hmm …oh yes, you'll be asked to give me feedback about the health and performance habits that you're applying.
You don't have to be a top performer or running a seven-figure business already. But you DO need to have momentum.
Here's How To Apply:
Since this is limited to just five people, I've created an application process to filter out any tire-kickers or flakes.
Here's how it works:
You'll fill out this application.
After you fill it out, I'll review it personally.
If I think we *might* be a good fit, I'll have my wife, Gisele, reach out to you and schedule a 30 minutes call with me so I can answer your questions (and ask you a few more as well).
Assuming we both still think we're a good fit, I'll invite you to join my one-on-one private coaching program.
You'll pay for the 3-month program.
TIME IS A FACTOR.
This opportunity is extremely limited because…
There are only five total slots for this group.
And I've sent an email blast to my entire database. Last time I did it in early January, the group filled up in a matter of days.
So with that said, know that the window of opportunity won't be open long.
If you feel like fill out this application before the remaining spots fill up and you miss out on this opportunity for good.
After filling out our application, please click here to schedule your 45 min call.
To your success,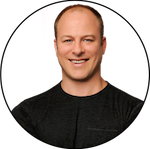 Ted Ryce
Celebrity Trainer & Peak Performance Health Coach