Dan is like most of my clients. 
He is successful in his career but has struggled with his weight for almost three decades. 
He's tried all the diets and workouts on the market with little to no success. 
Although he knew the basics, "exercise more, eat less," it was incredibly frustrating to fail over and over again.   
Dan was tired of feeling sluggish and unhappy with his body. 
 He knew he needed to make a change, but he didn't know where to start. 
Dan said: "It's just frustrating when you view yourself as somebody intelligent and able to achieve a lot in life, but you can't crack this particular nut, or at least you can't do it on a sustainable basis."  
All my clients say something like this when they join. 
Dan had been a podcast listener for over five years, and during this time, he kept trying to lose weight with no sustainable results. 
One time he lost 40 lbs but couldn't keep it off. 
Dan gained all the weight back and put on even a little more. 
 So here's how we did it: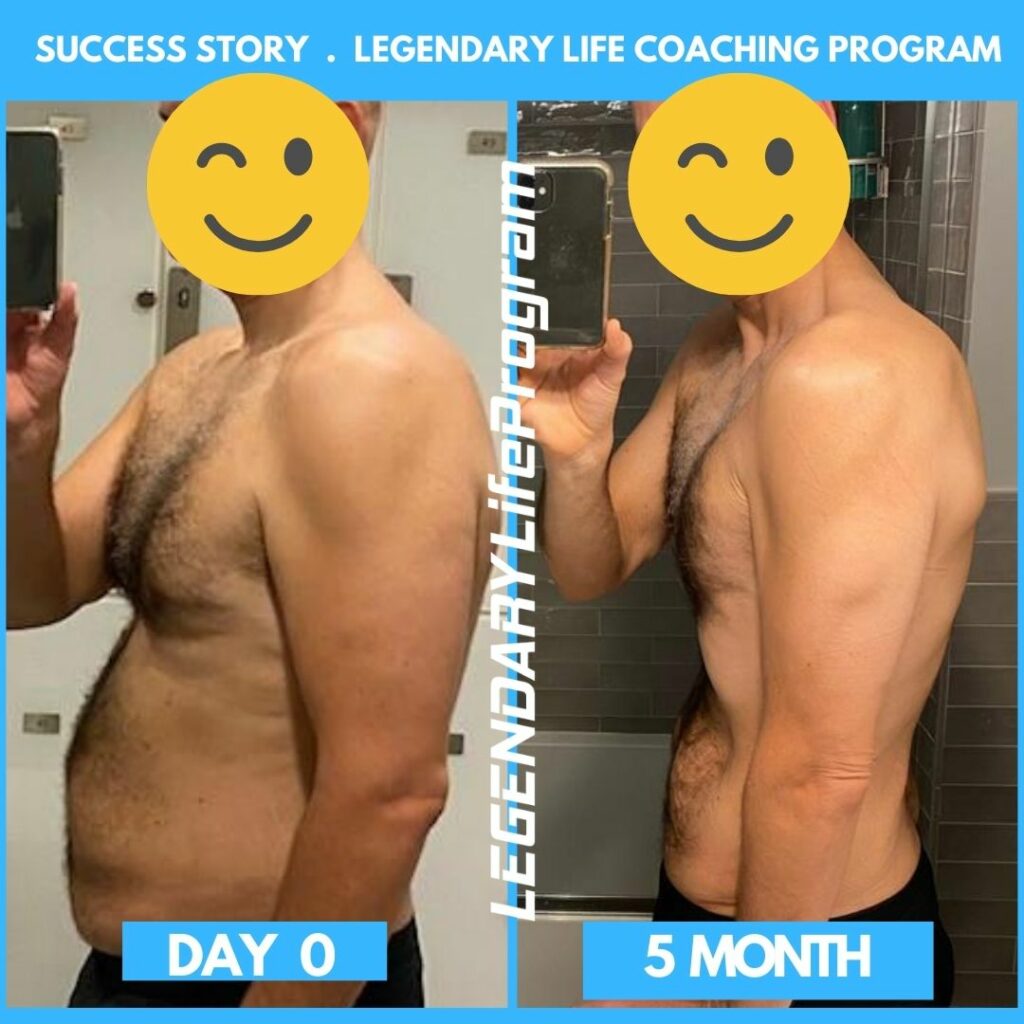 #1: Reset
 To kick-start his body transformation, we used our Phase 1 Reset program. 
 This is a short-term, rapid fat loss plan. 
 Our clients average 4-6 lbs. of weight loss in 10 days using this. 
 We do this to create a quick win and boost motivation. 
#2: 80/20 Method
 After that, we transitioned Dan to Phase 2 and gave him a daily protein and calorie target. 
With my guidance, he adjusted his diet to create a calorie deficit, focusing on whole, nutritious foods 80% of the time and allowing himself indulgences 20% of the time. 
#3: Custom Workout
Then we create a custom workout program for him. He was already playing tennis regularly and lifting weights 2x per week. 
 So we increased his workouts to 4x per week but kept his routine to 20 minutes per session. 
#4: Sleep & Stress management
Dan also focused on improving his sleep quality by creating a consistent bedtime routine and optimizing his sleep environment. 
 He got biweekly massages to manage his stress and aid in his recovery. 
This helped him to stay focused and in the zone. 
#5: Track KPIs
Dan weighed himself weekly and took progress photos to keep track of his progress. 
He was thrilled to see the changes in his body composition, and this motivated him to keep going. 
But it was more than just physical. 
His energy, mood, and focus skyrocketed too. 
#6: Coaching
It wasn't easy for Dan. He faced many challenges, including moments of self-doubt and temptation. 
But he was determined to push through and keep working towards his goals. 
He showed up to our weekly coaching calls and was open and honest about his struggles. 
I provided him with feedback and advice to keep him on track. 
And we adjusted his program as needed whenever a plateau would happen. 
This kept his results coming and motivation high. 
Lack of results or not knowing what to do is a common cause of quitting. 
This is crucial. 
#7: Sustainability
Dan also felt more confident, energetic, and happier with himself and his life. 
And finally, after months of consistent effort, Dan achieved his body transformation goals.  
He had lost 45 lbs and achieved an incredible transformation. 
He went on two vacations with his family last Summer. 
And he was able to have fun and enjoy fine dining and having a few drinks without feeling guilty or gaining much weight. 
This gave him the confidence that he had a plan that he could follow for the rest of his life.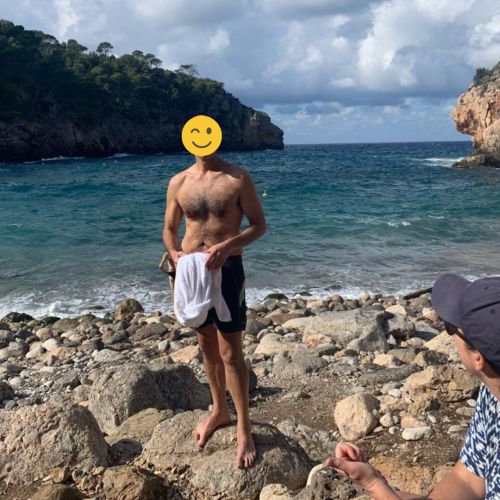 Dan's body transformation journey was emotional, challenging, and empowering. 
But through his hard work and dedication, he proved to himself that he could achieve provided he had the right  
Mindset

Strategies

Accountability
 Congratulations, Dan, on your transformation! 
Related Episodes: