Today's issue is brought to you by Legendary Life Coaching. We help busy executives, entrepreneurs, and other high-performers burn fat and feel younger while growing their businesses or careers and caring for their loved ones. x`
If you're ready to boost your energy, have the body you deserve, and say goodbye to time-consuming workouts and crazy diets, we're taking on 5 clients for November.
If that's you, click the link below to get started:
I'm writing to you from the ancient city of Ostuni in the Puglia region of Italy.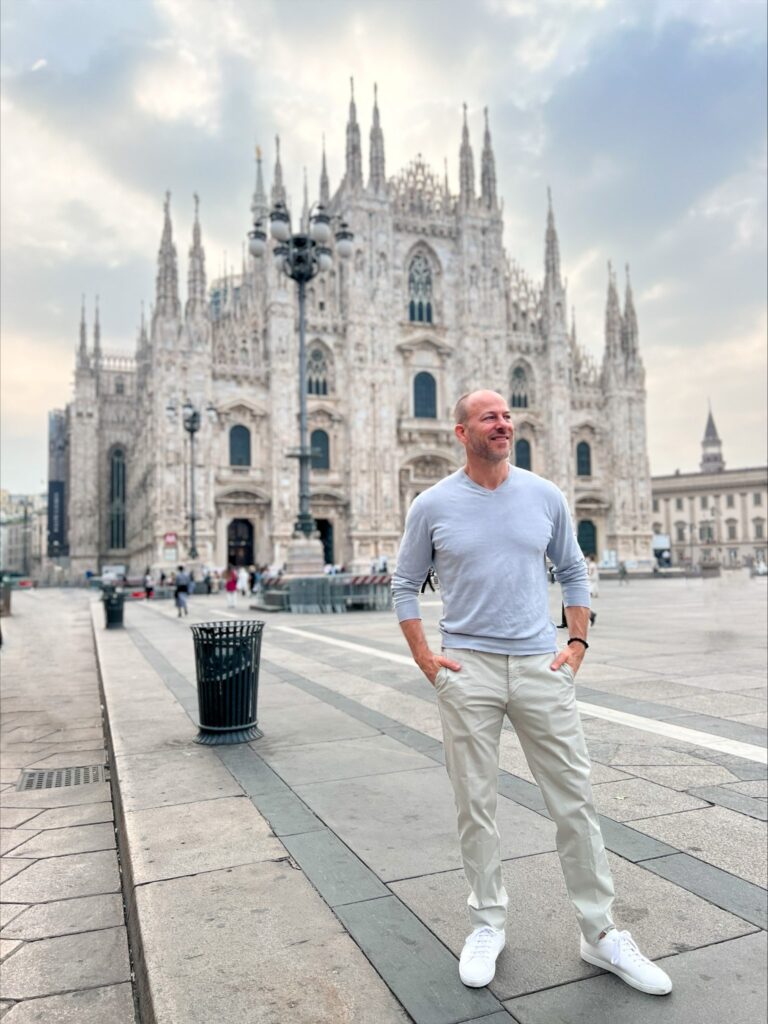 My Airbnb is an 800-year-old house in the historic center of the town.
Planes, tra
ins, and transfers…it has been an adventure to get here!
Since day one, I've bee
n drinking homemade wine, eating pasta, and enjoying pistachio pastries.
The reason I share this is to tell you that you need excitement in your life.
If you're getting your entertainment from food and alcohol, you can't just go on a diet and expect it to work.
Why?
Because you're taking away a major source of fun from your life.
Instead, you must fill the void that flowered and alcohol was filling with something that truly excites you, challenges you, or brings meaning to your life.
It's not easy to do.
But creating a life you don't need to escape from is what so many people miss when they fall into the trap of losing the same 20 lbs over and over again.
You must change your life if you want to change your body.
My challenge to you:
What's something you can do this week to add some excitement, relaxation, or meaning to your life?
Then go do it!

Here is your Unstoppable After 40 Friday Digest:

1. How to stay fit and lean while traveling
Traveling doesn't have to mean derailing your fitness goals! The key? Be intentional with your food choices.
Protein and vegetables will help keep you full. And if you're full, you won't eat as much. So as soon as you look at the menu (preferably before you get there) seek out the high-protein options and vegetable dishes.
Opt for lean proteins like fish, chicken breast, and cuts of steak like sirloin or NY strip. And be mindful of the sauce or dressing that veggies come with.
Better yet, do what I do.
I'll get some fat-free Greek yogurt or Skyr and some fruit (usually oranges) to have in my hotel room. And I'll eat this combination so that I don't show up to restaurants starving.
Vegetables cooked in butter and salad dressings are delicious, but will add 100s of calories to your daily total.
And here's a pro tip – stash some quality protein bars or powder in your carry-on.

Resource:
If you like this tip, you will love my fitness travel guide where I teach you how to stay fit and lean while traveling.
​Download My Ultimate Fitness Travel Guide today! (It's free.)​

2.

How more than 2 drinks a week can lead to an increased risk of health issues
​A recent report​ from the Canadian Centre on Substance Use and Addiction (CCSA) shows that nearly every level of alcohol consumption can have a net negative impact on your health. We're talking about heart disease, various cancers, liver cirrhosis.
Having six or more drinks a week?
Your health risks are getting steep. And for the ladies? Just three or more drinks weekly can ramp up those risks even more.
Ask yourself: How many are you knocking back each week?
Hey, I get it – we all need our ways to unwind. But consider this: there's a whole world of relaxation out there that doesn't involve a glass in your hand.
Keep it legendary, cut back a bit, and explore other ways to de-stress. Your body and your health will thank you. Cheers to that – no alcohol required.

Resource:
​Podcast: What Is Your Recommendation for Alcohol Consumption and Fat Loss? ​

3. The #1 fitness lesson I wished I'd known in my 20s (And Why It's Not Too Late Now That I'm 46)
The single greatest piece of fitness advice nobody told me when I was 20 that I'd now tell my former self:
Track your workouts.
Why?
Because tracking workouts can ensure you're making progress.
If you're not: • Performing more reps • Lifting more weight • Adding more sets
Then your body won't change.
You MUST challenge your muscles to change your body.
That's the rule whether you want to lose fat or build muscle (or both).
Forget about looking for the "best" exercises or special routines.
Focus on improving the numbers on your current routine.
And track it to make sure you're making progress.
This is the key to getting the results you want!

Legendary Life Coaching Client Highlight: Lisa M.
Lisa (44 years old) slashed 28 pounds of fat while taking care of 4 kids and growing her company.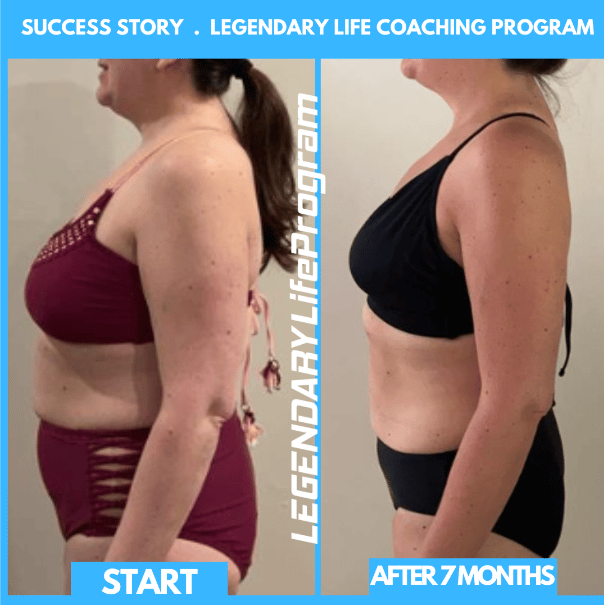 Meet Lisa, a 44-year-old businesswoman who wanted to lose weight and feel confident again while caring for her four kids and growing her company.
Despite her tenacity in the boardroom, miracle diets never yielded the body she desired. But at 44, enough was enough. Tired of solo struggles, she joined our group coaching program.
After 7 months, Lisa:
Shed 28lbs and got her confidence back

Looks better at 44 than when she was 34

Feels calmer, more present, and less affected by life's curveballs

Became a better leader and a role model for her kids
A happier, more confident, and present Lisa has emerged, proving that age, hormones, or a hectic schedule is not a barrier but an opportunity to reclaim your health and create the body and life that you deserve.
If you're an entrepreneur who wants to be confident in your body and increase energy in a way that fits your busy life, ​click here for a strategy call.​​

Supplement Recommendation: Vitamin D
Vitamin D is a jack of all trades, assisting our bodies with everything from bone formation and hormonal balance to immune and muscle function. ​This review​ focuses on the latter, analyzing eleven different studies to evaluate the effects of vitamin D supplementation on inflammation, oxidative stress, and recovery after exercise. ⁠ ⁠ Though more research is needed on this exact intervention, it holds promise for potential recovery protocols for athletes and discovering other positive impacts on muscle function, muscle pain, and oxidative stress.⁠

My Pick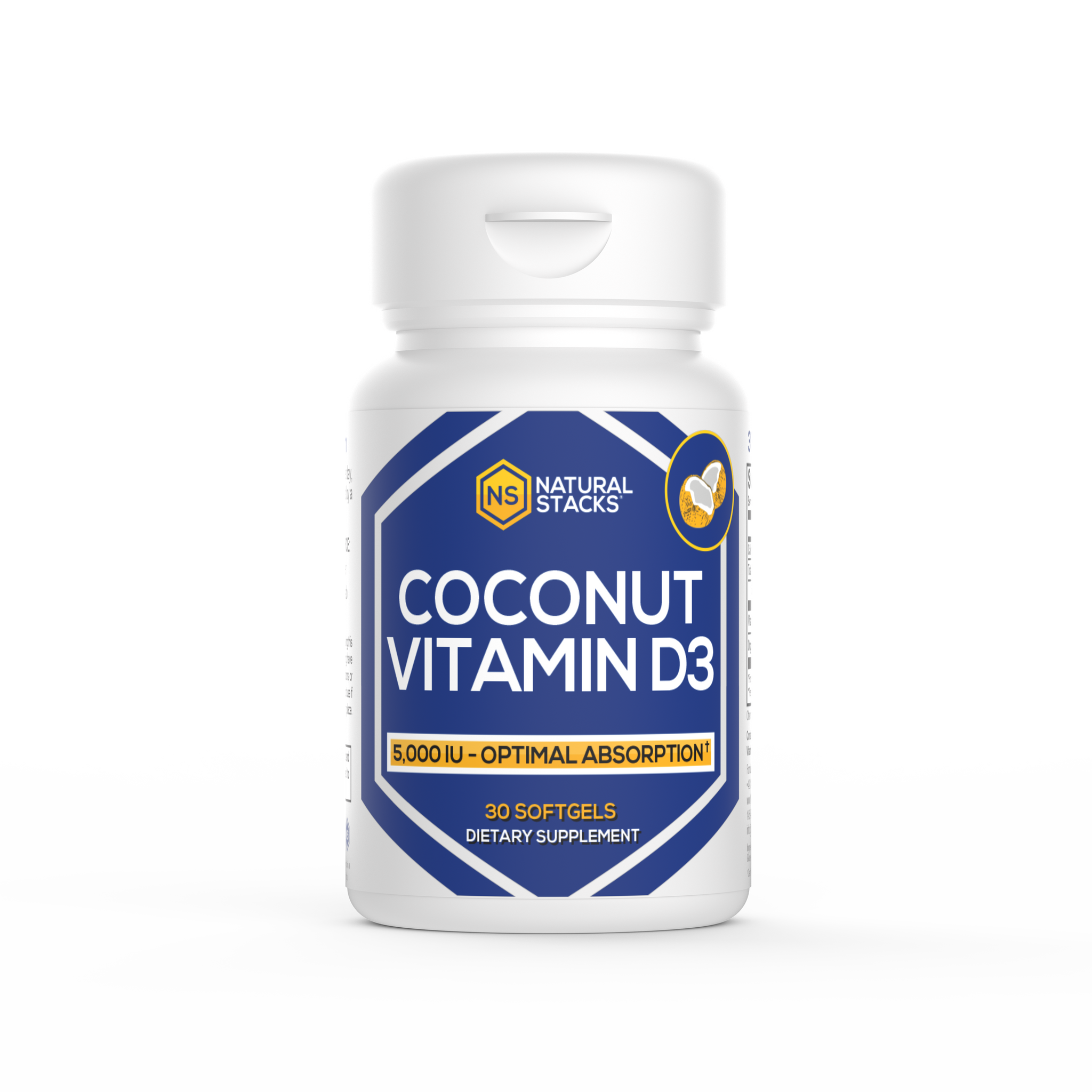 My pro tip: Vitamin D3 from Natural Stacks. Take 2000 IU/day of Vitamin D and experiment for 30 days to see if you notice a difference.
Use my code promo code: LEGENDARY15
Bonus: Get your vitamin D levels tested before and after to monitor the change in your level.
Want to share this issue of Unstoppable After 40 via text, social media, or email? Just copy and paste this link:
​https://www.legendarylifepodcast.com/no1-fitness-lesson/
​
Until next week,
Ted Ryce
Celebrity Trainer, Health & Wellness Coach & Longevity Expert
P.S. Thank you for being a subscriber.
Read past editions of the newsletters ​here​.
Have feedback? We'd love to hear from you.
Email us at ​ted@legendarylifepodcast.com​.