We round up the best fitness bands, running gear, apps and home gym equipment.
Whether it's the best fitness band to keep a track of your steps, training shoes, sleep tech, we've rounded up all our top features into one handy guide.
The right fitness gear can help you perform better and stay motivated for your active lifestyle. I've put together my top picks for functionality, style and performance. So you can start 2018 looking and feel great no matter how you earn your sweat.
Best Fitness trackers: the best wearable fitness tech on the market
Fitness trackers can help you move more, sleep better, and improve your overall health. Here are my picks along from top-rated watches, bands, and rings.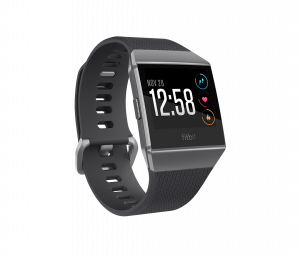 Fitbit Ionic
The Ionic is Fitbit's new smartwatch. As I'm sure you know, Fitibit is one of the top player's in the wearable tech market. While it's 300 bucks, the price isn't that bad considering that it's cheaper than the Apple Series 3 and half the price of a Garmin Fenix 5.
As far as a fitness watch is concerned, it's the best in class. It tracks:
Heart rate
Sleep
Daily activity goal
Hourly activity goal
Stopwatch, timer and alarm
Steps, calories, distance, active minutes, and floors
It's also pretty solid in terms of battery life. It lasts at least 4-days. If you're looking for a smartwatch that excels at fitness tracking while offering smartwatch features, the Fitbit Ionic is the way to go.
$299.95, Buy It Here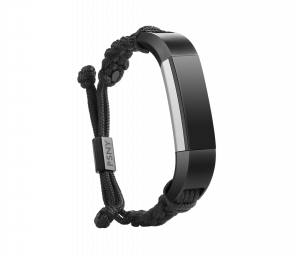 Fitbit Alta HR with Public School Band
If the Fitbit Ionic is a bit much for you, then consider the smaller, sleeker and less complicated Fitbit Alta HR. It's half the price of the Ionic and looks pretty cool—especially if you buy Fitbit's Public School Band accessory to make it look like a trendy bracelet that all the cool kids are wearing.
It's designed for the person who just wants a solid activity tracker without all the bells and whistles of a smart device.  It tracks:
Steps
Sleep
Calories burned
Distance
Active minutes
If you're looking for a fitness tracker that is straightforward as well as stylish, the Fitbit Alta HR is an excellent choice. I've gine you the link to the tracker by itself and to the band if you want to style it up.
Fitbit, $149.95, Buy It Here
Band, $175, Buy It Here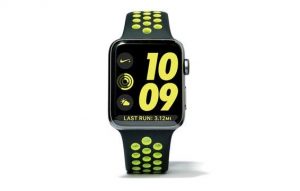 Apple Watch Nike+
I didn't include the Apple Watch Series 3 here because of what I've seen and read about its fitness tracking ability. However, I'm including the Apple Watch Nike+. The reason is that this smart watch is specifically designed for activity tracking and fitness.
If you're one of the people who gets annoyed taking your smart phone with you on runs, walks and to the gym, but still want to get your texts and calls, then this watch is for you. You also get to store music directly on the watch and listen to it phone-free. Since it's Apple, you also get Siri and Apple Pay—so you can leave your wallet at home as well.
$329, Buy It Here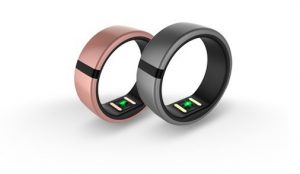 Motiv Ring
Not everyone wants to wear a Fitbit or Apple Watch. If having a device that's less conspicuous appeals to you, then check out the Motiv fitness-tracking ring.
The Motiv tracks your:
Heart rate during exercise
Resting heart rate
Activity levels
Sleep
It uses an optical sensor on the inside of the ring that may give you a more accurate heart rate reading than wrist-based trackers due to less hair and tattoos on fingers. The Motiv uses the latest Bluetooth technology to automatically sync with your smartphone to give you all the tracking data that it captures.
The biggest issue is that it only works with Apple IOS at the moment. But it will be releasing for Android soon.
$199, Buy It Here
Related Post: The Ultimate Supplement Guide For Building Muscle, Better Sleep, Stress Reduction, And Optimal Health In 2018
Best sleep tech: the top gadgets for improving your slumber
According to a 2013 Gallup Poll, 40% of Americans get less than the recommended amount of sleep. That's alarming considering how important sleep is to our overall health.
As well as affecting our energy levels throughout the day, a lack of quality sleep has been linked to problems with obesity, diabetes and cardiovascular health. It can also sabotage your efforts to lose fat and build muscle. If you want to get your sleeping habits back on track, here are some of the latest tech innovations that can help.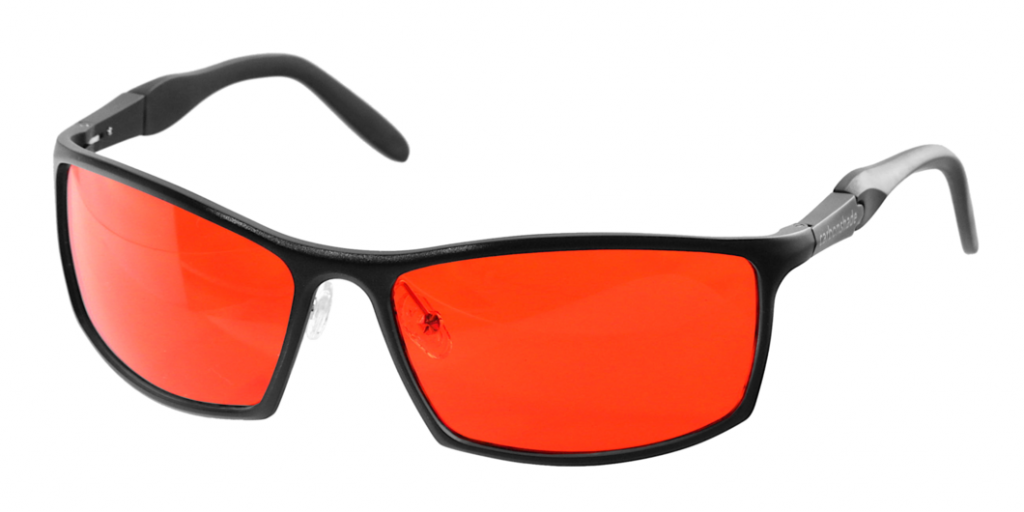 Carbonshade Classic Blue Light Blocking Glasses
Blue light blocking glasses are a hot item—and for good reason. Blasting our eyes with artificial blue light from our lamps, TVs and smart devices at night can suppress melatonin production in your brain. This leads to trouble falling asleep and less restful sleep.
After researching and testing the top blue light blocking glasses on the market, I chose Carbonshade. The red lenses block 99% of light spectrum that interfere with sleep. And the frames wrap around your eyes nicely to block any light from coming in. I put these on an hour or two before I go to bed and have noticed an easier time falling asleep. On top of that, I reached out to Carbonshade to get you a 15% discount on your purchase.
$119, Buy It Here
**Use Promo Code "TED" to save 15%**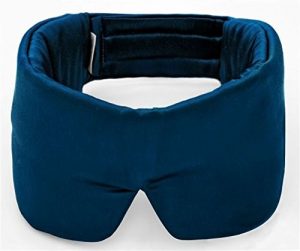 Sleep Master Sleep Mask
The best sleep mask is to have full blackout curtains to black all the sleep-disrupting ambient light coming in through the windows. But not everyone can fit new thermal blackout curtains into the budget. Or if you travel a lot, you can't count on the hotel having adequate curtains for optimizing sleep quality.  In that case, a quality sleep mask is the next best option.
That said, not all sleep masks are created equally. The Sleep Master Sleep Mask is hands-down the best mask I've ever used. Not only does it block out more light than other masks I've tried, it also fits more comfortably with an adjustable Velcro strap. That way you an dial in the fit for your personal taste.
$28, Buy It Here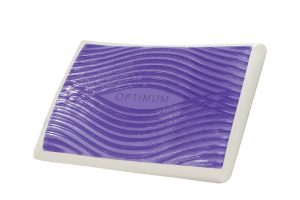 Sealy Optimum Memory Foam Bed Pillow with OptiGel
Finding a pillow that gives you adequate support along with heat dissipation is hard to find. That's why I was excited to find the Sealy Optimum Memory Foam Bed Pillow with OptiGel. Since I have several herniated disks in my neck, having the right amount of support is critical so I don't wake up with tingling fingers.
Not only does the Sealy Optimum pillow have the right amount of firmness, it also has an OptiGel top that keeps your head cool through the night. If you find most memory foam pillows lacking in support or too hot, then give this one a try. Just make sure you use a thin pillowcase to let the cooling gel do its thing.
$85, Buy It Here
Best Training Shoes: top shoes for superior workout performance
I have a love-hate relationship with shoes. I love the way they look but can't stand how most shoes make me feel. Most shoes make my feet and knees ache if I wear them for too long. Since that's the case, I normally workout barefoot and recommend that my clients do so as well.
But I know that strolling into your gym barefoot might not go over so well, I want to recommend some shoe options that will help you get in a solid workout…and look good doing it.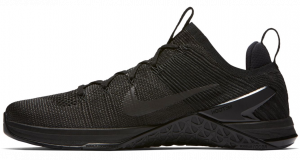 Nike Metcon DSX Flyknit 2 for Men
If you're looking for a combination of style and performance in your training shoe, then look no further than the Nike Metcon DSX Flyknit 2. You can switch from lifting weights to running without having to change your shoes. These have a flat, grippy sole and a slim midsole. They come in 3 different colors that all look great.
$150, Buy It Here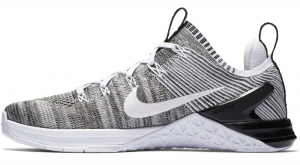 Nike Metcon DSX Flyknit 2 for Women
If you're a woman looking for a combination of style and performance in your training shoe, then look no further than the Nike Metcon DSX Flyknit 2. You can switch from lifting weights to running without having to change your shoes. These have a flat, grippy sole and a slim midsole.
$150, Buy It Here
Best Minimalist Shoes: top minimalist shoes to buy
If the standard training shoe is too much for you, a minimalist shoe is a better choice. Minimalist shoes have a thinner sole and little to no rise in the heel.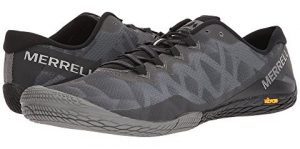 Merrel Vapor Glove for Men
The Merrel Vapor Glove is the top pick from Dr. Joel Seedman whom I've had on the show several times. He uses barefoot training extensively with NFL athletes and regular Joes in his facility.
Want to be like the Pros? Give this minimalist shoe a try.
$80, Buy It Here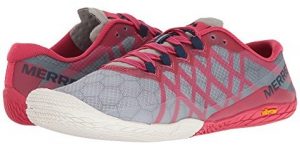 Merrel Vapor Glove for Women
This is the women's version of the Vapor Glove. It comes in different colors but has the same fit and minimalist feel. Check it out if you're looking for a shoe with less cushion.
$80 Buy It Here
Related Post: The Ultimate Supplement Guide For Building Muscle, Better Sleep, Stress Reduction, And Optimal Health In 2018
Home Workout Gear: Best Equipment To Get In Shape At Home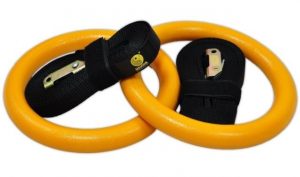 Nayoya Gymnastic Rings
Gymnastic rings allow you to do dips, pull-ups, muscle ups and more. It's such an amazing piece of versatile equipment that I use it in all of my home workouts.
Nayoya Gymnastic Rings because is what I get for all my personal training clients. I've used them and trust them to perform well.
$35, Buy It Here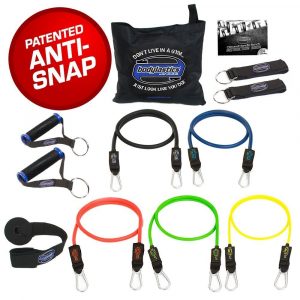 Bodylastics Band Training System
Bands are fantastic for getting a great workout while reducing stress on your joints. But not all bands are properly made. This is the band training system that I've been personally using. The handles are excellent and the bands have the lbs of resistance labeled on each of them so you can easily add up and adjust the amount of resistance you're using.
For 30 bucks, this is an amazing set up can replace hundreds of dollars worth of dumbbells. I'll be selling a Bodyweight & Band training routine very soon.
$29.95, Buy It Here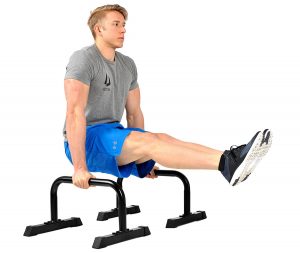 Ultimate Body Press Parallettes 
Develop gymnast strength with these 12" x 24" parallettes. They'll let you do handstands, L-sits and more.
They're easy to store and will help you build a powerful gymnast-like body.
$75, Buy It Here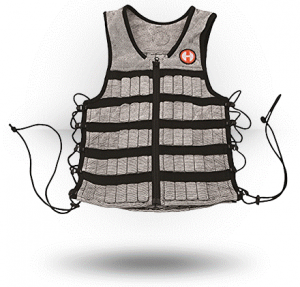 Hyperwear Hyper Vest PRO
One of the reasons that bodyweight exercises get a bad reputation is that it's hard to load them. But once you strap on this vest that adjusts from 10 to 42 pounds, you'll take your split squats, pull ups, dips to powerful muscle-building moves.
While the price may be off-putting at first, you'll quickly realize that this vest replaces hundreds of dollars worth of dumbbells and it takes up a fraction of the space.
$189, Buy It Here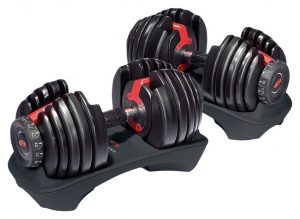 Bowflex SellectTech 552
If I could go back in time before I bought $600 dollars worth of primate-faced kettlebells from Onnit, I would have bought this set up instead.
These dumbbells are amazing. I have all my personal training clients buy these for us to use in their home gym. And they all marvel at the simplicity and elegance of these adjustable dumbbells. They're simply the best on the market. And they don't take up much space at all. Combine it with a bench, a pull up bar and the Bodylastics band training system above and you've got an entire gym that can fit into the corner of a small room. They're on sale for a limited time so take action!
$299, Buy It Here
Recovery Tech: Best Gear To Speed Recovery
Exercise is great for your body. But when aches, pains and tight muscles keep you from performing your best, it's time to take recovery more seriously. Check out my top picks for gear that will help you recover from all your tough workouts.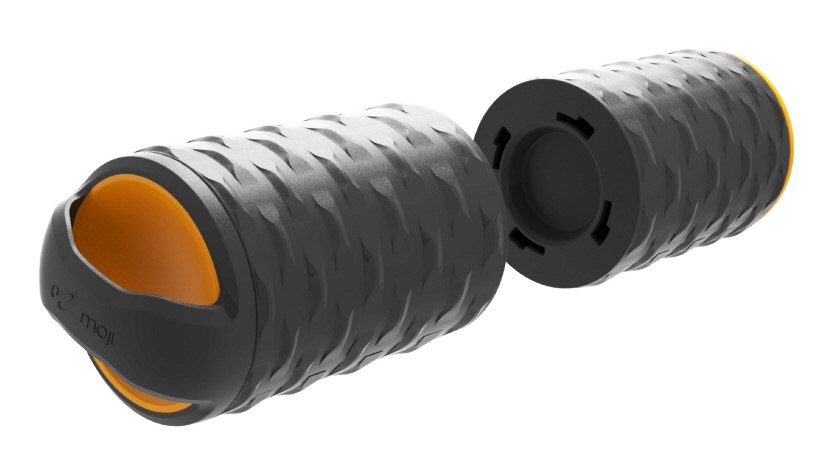 MojiHeat Roller
You've probably seen foam rollers in your gym. If you've followed one of my programs, you know that I put foam rolling in the dynamic warm-up section for my workouts.
Unlike other products on the market, you can put this foam roller in the microwave to get some heat therapy as you're rolling your muscles.
$69.99, Buy It Here
Related Post: The Ultimate Supplement Guide For Building Muscle, Better Sleep, Stress Reduction, And Optimal Health In 2018
Want help becoming the healthiest, fittest, strongest version of yourself this year?
Most people know that exercise, eating well, and quality sleep are important for looking and feeling better. Yet they need help applying that knowledge in the context of their busy, sometimes stressful lives.
That's why we created our brand new training called "How To Burn Fat, Build Muscle And Transform Your Body Forever (Even If You're 30, 40, or 50)". This training is packed with everything you need to know to finally create that leaner, fitter, and healthier body that you've always wanted.
PLUS: If you stay until the end you get a special bonus: a 7-day body transformation template to drop up to 7 lbs in a week without starving or going crazy.