Our ancestors crossed deserts, mountains, and oceans without even a whisper of what anyone today might consider modern technology.
Those feats of endurance now seem impossible in an age where we take comfort for granted. But what if we could regain some of our lost evolutionary strength by simulating the environmental conditions of our forebears?
In this episode, investigative journalist and anthropologist Scott Carney shares how he pushed his body and mind to the edge of endurance, a quest that culminated in a record-bending, 28-hour climb to the snowy peak of Mt. Kilimanjaro wearing nothing but a pair of running shorts and sneakers.
Also, he talks about the true connection between the mind and the body and reveals the science that allows us to push past our perceived limitations.
In this episode, you'll learn:
– How a tragic suicide inspired Scott to start debunking gurus (7:19)
– The dark side of spirituality (9:00)
– Scott's first impression of the Ice Man Wim Hof (12:00)
– Why cold exposure hurts so much if you're not used to it (13:33)
– How we've lost our evolutionary strength through an increasing reliance on technology (16:18)
– How cold exposure leads to fat loss (21:10)
– What are the limits of human survival? (24:17)
– Why there may never been solid research on power of environmental conditioning (27:58)
– How to get started with cold exposure (even if you hate the cold) (34:12)
– The danger of ice baths and how you can avoid them (35:30)
– Why you need to go slow with environmental conditioning (40:00)
– How the Wim Hof Method works (45:48)
– Why an experiment with HIIT and the Wim Hof method didn't work (48:20)
– The best way to learn the Wim Hof method (53:00)
– What Scott Learned from training with Laird Hamilton (the famous surfer) (55:00)
– What it was like climbing Mount Kilamanjaro in record time without a shirt on (59:18)
– Scott's biggest lesson from writing his book (1:05:00)
Resources mentioned in this episode: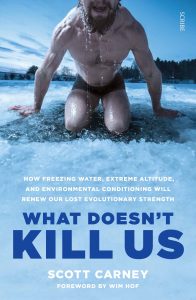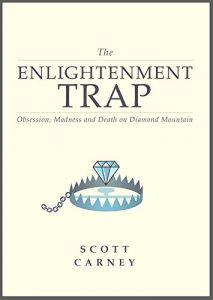 Free Wim Hof Mini-Class
Connect with Scott:
Want help becoming the healthiest, fittest, strongest version of yourself this year?
Most people know that exercise, eating well, and quality sleep are important for looking and feeling better. Yet they need help applying that knowledge in the context of their busy, sometimes stressful lives.
That's why we created our brand new training called "How To Burn Fat, Build Muscle And Transform Your Body Forever (Even If You're 30, 40, or 50)". This training is packed with everything you need to know to finally create that leaner, fitter, and healthier body that you've always wanted.
PLUS: If you stay until the end you get a special bonus: a 7-day body transformation template to drop up to 7 lbs in a week without starving or going crazy.